Tarot Readings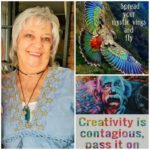 Long Business Description:
I initially became interested in the Tarot Cards a very long while ago.  The few sessions I attended in Tarot Card Reading, as far as I remember, were not that informative, nor do I think that the person who attempted to teach and/or inform us as to the actual meanings and usage of the Tarot cards, didn't succeed, to my mind, in bringing to us the mystery, allure and accuracy of the Tarot.
However, much later in life, after I had spent considerable time writing and having published, in local magazines, short fiction and written two novels, and feeling 'written out' i then decided  to resuscitate my initial interest in the Tarot cards.
Since then, I have been studying the Tarot and practising various spreads and finally, doing Tarot Card Readings for family, friends and people referred to me.
I recently went on an intensive three-day course in Tarot Card Readings, Meditation and visualising my 'guide' who assists in the readings.  It opened new doors for me and the art of Tarot Card Reading has become, if possible, even more fascinating.
My writing experience assists me tremendously in weaving a coherent story via the Tarot Cards, and finding a common thread to pull it all together.
I have had feedback that the readings have assisted, advised and counselled people in a very positive, realistic and intuitive way.
These querants were either going through a difficult time, or were considering a career change, or deciding whether to make any other important decision, and who needed direction and a pointing of the way towards their aspirations, hopes, thoughts, ideas. And advised of the possible, eventual outcome.
So therefore the Tarot Cards are really a means of presenting the past, current and possible future – it is up to the querant to take special note and bear in mind what advice, counselling, assistance and most likely outcome, the Tarot cards have presented.
Long Business Description:
I am an Intuitive Life Coach that can help in every aspect of life, regardless of age – I work with children as well.  I am also a Psychic and Oracle that can see over timelines, past, present and future.
I am a Spiritual Master Teacher, teaching a variety of subjects :
* How to change your energy healing in the new energies
* DNA awakening
* How to stop the ageing process
* Perfect manifestation
* The workings and meaning of the Universal Laws
just to name a few.
I also do readings, one-on-one readings as well as a very intensive reading that includes the following :
* Full Oracle reading
* Angel reading/message
* Overview of Numerology reading
* Tarot reading
* Soul / life purpose
* Spirit animal / guides
I am also a teacher of teachers – helping teachers understand how to operate in the New Energies.  Adjusting of New Frequency Energies