Tarot Readings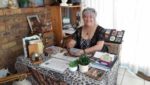 Let Me Read You
I begin with a Tarot Reading, I explain that I use the cards to look at the energies around you and your situation, with the aim of helping you to take control of things and feel more empowered in your life choices.  I don't believe Destiny is set out for us in stone.  We can and do influence and change things daily.  This is why I don't read your cards to tell you your future, as much as to help you create it for yourself.
If ever I do see something we cannot change, we will look at how you can tackle it and get the best outcome possible for you.
I also do Spirit Guide Psychic Drawings – please contact me to find out more.
I am an Intuitive Life Coach that can help in every aspect of life, regardless of age – I work with children as well.  I am also a Psychic and Oracle that can see over timelines, past, present and future.
I am a Spiritual Master Teacher, teaching a variety of subjects :
* How to change your energy healing in the new energies
* DNA awakening
* How to stop the ageing process
* Perfect manifestation
* The workings and meaning of the Universal Laws
just to name a few.
I also do readings, one-on-one readings as well as a very intensive reading that includes the following :
* Full Oracle reading
* Angel reading/message
* Overview of Numerology reading
* Tarot reading
* Soul / life purpose
* Spirit animal / guides
I am also a teacher of teachers – helping teachers understand how to operate in the New Energies.  Adjusting of New Frequency Energies