Tarot Readings
I do private readings from my home in Kyalami (Midrand) and from The Shanthi Sanctuary in Bedfordview, where with the help of my guides, Kevin and Oshvaria, we connect to your guides and loved ones to bring you messages of inspiration and upliftment.  If you have any specific problem areas that you're working through, you can ask these questions of the guides and connect with them to help you see your problem more clearly and get advice on how to deal with them.
I also do tarot and handwriting analysis.  These two mediums focus more around specifically where you are in your life, what you've come through and what you should be doing to move forward.
I also do past life regression if you'd like to look into your past lives to get clearer insight into particular issues that seem to repeat themselves in your life or if you have some unanswered or unexplained fears and blockages that you feel you need to work through.
If you'd like to make a booking, please contact Glynis on glynis@spiritconnection.co.za or call 082 570 6473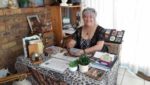 Let Me Read You
I begin with a Tarot Reading, I explain that I use the cards to look at the energies around you and your situation, with the aim of helping you to take control of things and feel more empowered in your life choices.  I don't believe Destiny is set out for us in stone.  We can and do influence and change things daily.  This is why I don't read your cards to tell you your future, as much as to help you create it for yourself.
If ever I do see something we cannot change, we will look at how you can tackle it and get the best outcome possible for you.
I also do Spirit Guide Psychic Drawings – please contact me to find out more.